New Land Rover Defender: Built for Rugged Outdoor Adventures!
When your life includes adventure and exploration in the rugged outdoors, and you want a vehicle that can keep up with you, check out the new Land Rover Defender. Whether you're exploring back-country trails or driving around Glen Cove, the new Land Rover Defender will have you driving in style. Drivers from Glen Cove will feel like they're on top of the world when they are seen driving this rugged and dependable vehicle. Whether you are going for a weekend getaway or just driving to the department store for supplies, the new Land Rover Defender will give you an exciting and fun-filled adventure.
Interior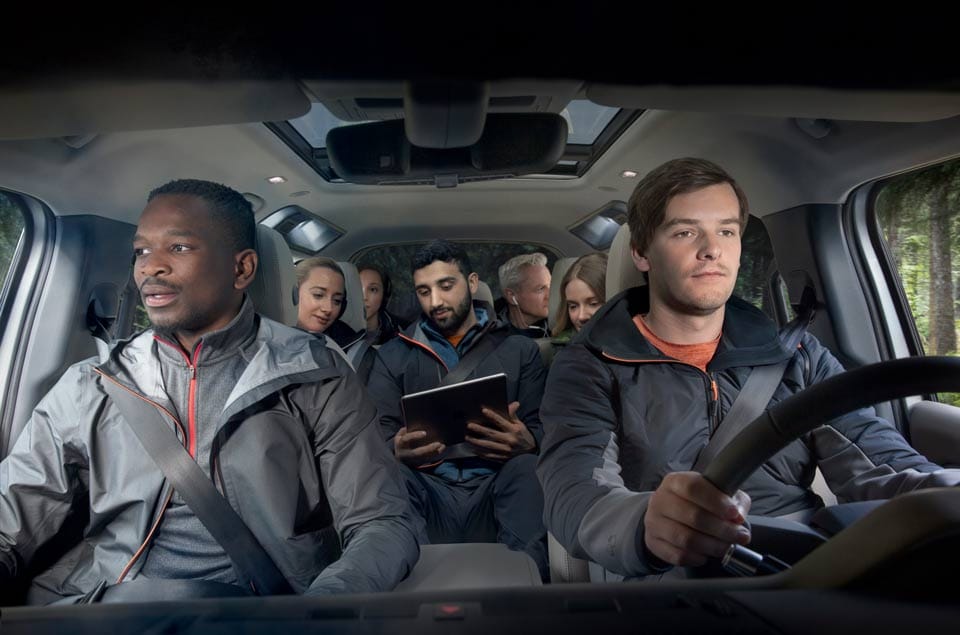 Designed to make the interior cabin space feel a bit like the outside, the new Land Rover interior features a unique design that drivers will love.  With door panels that feature exposed bolts, rubber floor mats that can be cleaned easily after outdoor adventures, and two jump seats in the back cargo area for smaller passengers, the new Land Rover is poised to facilitate you. The front and rear seats can hold up to five adults, and the interior also features a center console between the front seats for additional storage. The interior provides a more industrial style for easy cleaning after outdoor adventures.
Design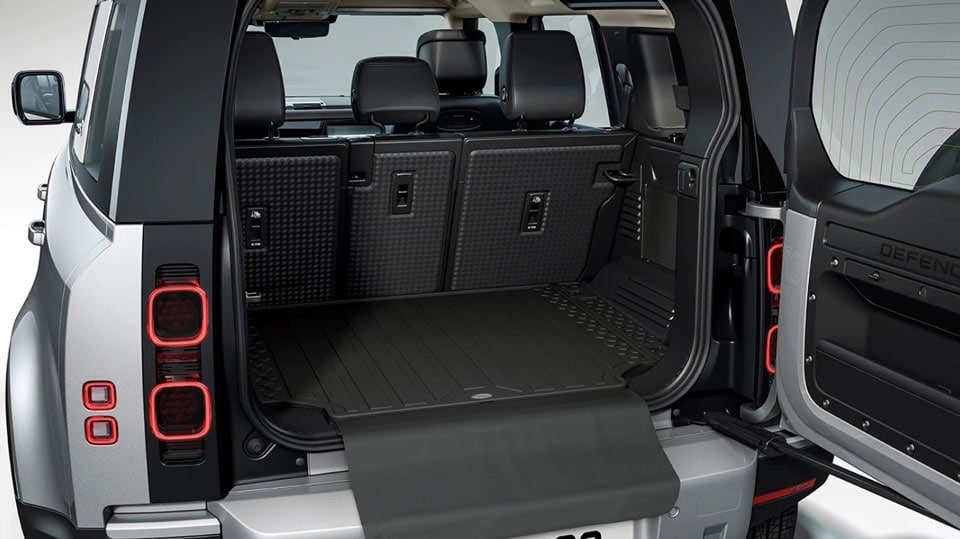 The exterior of the new Land Rover Defender offers a bold and iconic style that includes all-terrain wheels, a side-hinged rear tailgate, Alpine light windows that let light from the roof, and squared wheel arches. A unique front-end design and high-tech tail lights give the new Land Rover a rugged outdoors look and feel. The exterior of the new Defender offers seven different color options, including new colors like Gondwana Stone, Pangea Green, and Tasman Blue. The new Land Rover also includes your choice of 12 different wheel designs to fit your unique style.
Safety

Not only is the new Land Rover Defender a great outdoor vehicle, but it is also loaded with plenty of safety features that keep you protected while enjoying your outdoor adventures. Along with front and side-impact airbags, the Defender also includes a myriad of advanced systems, including:
Anti-lock brakes to help modulate braking
Pretensioners that automatically tighten the seatbelts during a collision
Security system that includes a disabling ignition device, shutting off the engine in case of a collision to help avoid a car fire or other injuries
Stability Control helps to keep control of the vehicle in dangerous situations
Technology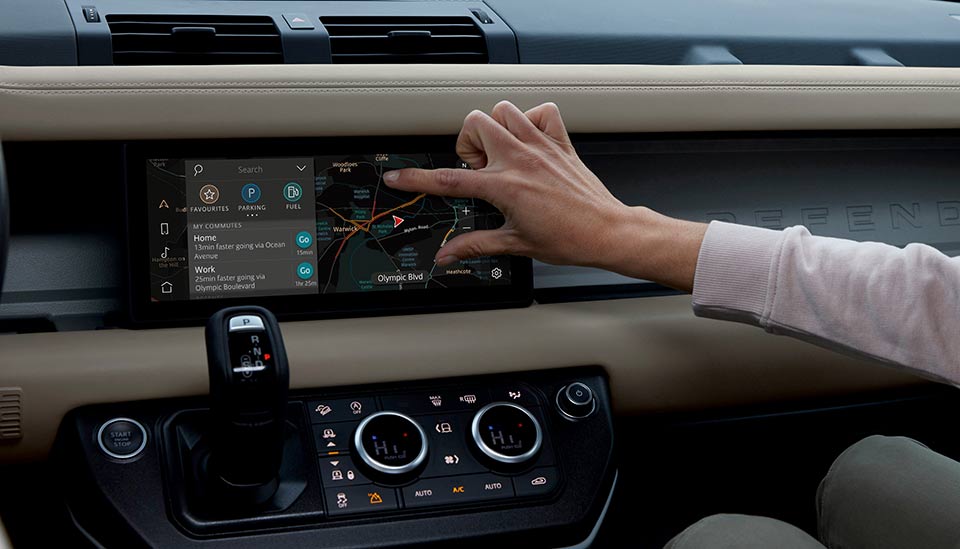 In order to maintain contact with friends and family as well as provide entertainment programs, the new Land Rover Defender includes many advanced technology features. Starting with a 10-inch in-dash touchscreen that provides for easier access to entertainment and communications apps, the new Defender includes the Pivi Pro system that manages the navigation system along with an interactive driver display and programs that provide weather information, news updates, and information on local points of interest. A wireless charging system allows you to charge your cellular device just by laying it on the charging tray, and the iGuide helps you to find all the technology features available in your new Land Rover Defender.
Test Drive the New Land Rover Defender!
When you're ready to get your new adventure vehicle, visit Land Rover Glen Cove for a test drive. Once you get into this incredible vehicle and drive it, you will have no doubt this is the vehicle you need.