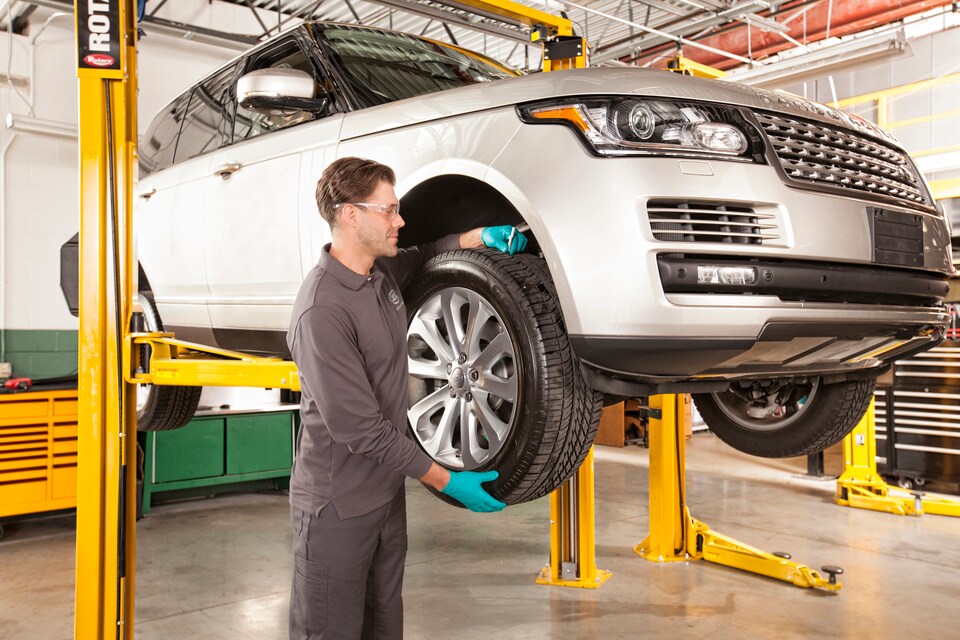 Get the Tires You Need For Your Land Rover at Land Rover Glen Cove
Land and Range Rovers are durable SUVs that are designed to take you just about anywhere around Glen Cove, NY. As such, you can just imagine how tough the tires need to be to withstand the type of abuse that you are likely to throw their way. However, a good set of tires can give you many thousands of miles of happy driving if you properly care for them.
That being said, they will eventually wear down to the point that they need to be replaced. When that time arrives, you need to make sure that you are getting the best quality tires for your Land Rover or Range Rover that money can buy. That is exactly what you can expect from Land Rover Glen Cove.
Get Your Tires Expertly Installed
To get the maximum benefit out of your tires, you need to make sure that they are properly installed, which is also important from a safety perspective, as well. We will check that they are properly inflated and that you have the right type of tire for your particular model of Land or Range Rover. You can count on the certified technicians at Land Rover Glen Cove to take care of this for you.
Receive Regular Tire Rotations and Alignments
No matter how or where you drive your SUV, the tread on your tires will wear unevenly. This is why you will want to have a tire rotation performed about every 6,000 miles of driving. It is also important to have a qualified technician from the service department at Land Rover Glen Cove do a complete four-wheel alignment periodically as well.
Contact Land Rover Glen Cove Today
If you have a question about the type of tires that you need for your Land Rover or Range Rover, please contact Land Rover Glen Cove. We would be more than happy to help you. You can also count on us to take care of any tire or parts related issue that you are having. It would be our pleasure to serve you soon.