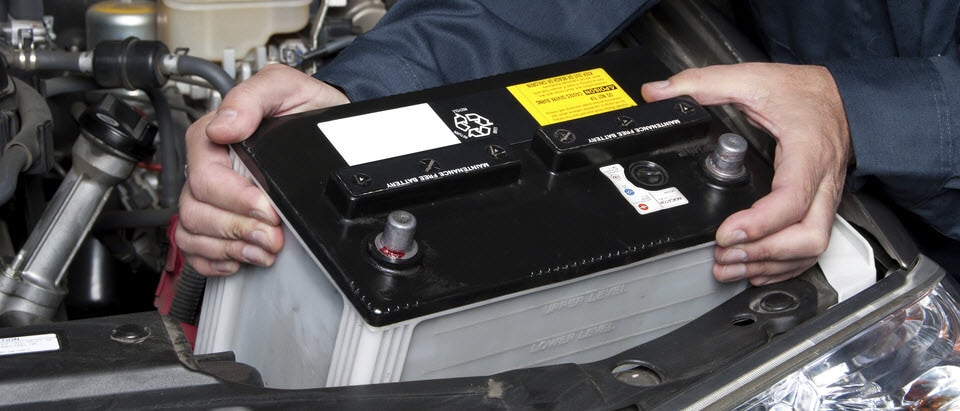 Land Rover & Range Rover Battery Replacement Service
Keeping your Land Rover or Range Rover in the best condition calls for you to use only the highest quality of parts to maintain or repair it. When your car's battery runs out of power and needs to be replaced, do not settle for a universal, mass-produced one that your local big box store sells. Instead, come to us at Land Rover Glen Cove today to get a brand-specific battery for your Land Rover or Range Rover.
The Importance of Using Brand-specific Batteries
Universal car batteries might serve the immediate purpose and get your car back up and running again. However, they often are not made with endurance and reliability in mind. In fact, their lower price tag often comes at the expense of your peace of mind of knowing that they will last for years as expected.
Universal batteries often must be replaced within a year or two after you buy them. They also are many times not powerful enough to keep luxury brands like the Land Rover or Range Rover running smoothly.
Rather than risk your car's operation on poorly made, inexpensive universal batteries, you can instead invest in a battery that is made just for these models. At Land Rover Glen Cove, we sell reliable and high-performance batteries that are made specifically for the Land Rover and Range Rover. These batteries keep your car operating reliably for years at a time.
Professional Installation
We at Land Rover Glen Cove can also put in the new battery in your Range Rover or Land Rover, sparing you from having to handle this complex task on your own. Our certified Land Rover service staff knows how to replace the battery quickly so that you can get back behind the wheel and on your way. We also dispose of the old battery so that you do not have to worry about getting rid of it yourself.
Keeping your Land Rover or Range Rover operating smoothly calls for you to use brand-specific batteries in it. You can find a top-quality battery for your vehicle at Land Rover Glen Cove. Let our trained, certified battery specialists show you the battery to use in your car and replace it for you today.