Range Rover Sport vs. BMW X5 in Glen Cove, NY
When it comes to shopping for a luxury SUV, you may often have to weigh specific factors such as sportiness and luxury before making a decision that you can feel confident about. But here at Land Rover Glen Cove, we pose the question: why not enjoy both? The Land Rover Range Rover Sport certainly aids you in maximizing both of these areas for an enhanced effect, something that other luxury utility vehicles on the marketplace sometimes struggle to balance out.
But you likely want proof when it comes to what the new Range Rover Sport can offer, and a comparison to another worthy competitor in the BMW X5 gives you all of the confirmation that you will need to know about how dynamic this vehicle really is. So without further ado, we're proud to present our comparative review of both the Range Rover Sport and BMW X5 here in Glen Cove, NY.
Price
When it comes to starting MSRP, it is important to keep in mind the standard features that come with a luxury vehicle, the engine and drivetrain that is included, and some of the other characteristics that help define a model. So while the beginning MSRP of the BMX X5 is slightly less expensive than that of the Range Rover Sport, it's actually a presentation of how much value the Land Rover model can present with a base V6 engine, features that the BMW X5 doesn't include and impressive off-roading capability.

Size
The Range Rover Sport is the taller and wider vehicle of the two with even more ground clearance, something that will come into play as you navigate the various trails and uneven landscapes on your free time. Inside of the cabin, you will discover more front leg room is a luxury that both drivers and front seat passengers get to enjoy. The Range Rover Sport also boasts more rear head and leg room for guests to really relax with, so that every one of your traveling companions can experience a special ride.
Capability
The 3.0-liter V6 engine in the Range Rover Sport helps you to get up and go when you really need to, providing a burst that you won't get to experience with the 3.0-liter I6 engine in the BMW model and terrain-topping prowess with four-wheel drive. The V6 engine generates 340 horsepower in comparison to the 300 horsepower of the X5, while also providing 332 pound-feet in comparison to the 300 pound-feet of the X5 model. These numbers also help result in more impressive towing, as the maximum capacity of 7,716 pounds with the Range Rover Sport top the 5,952 pounds that the X5 can handle.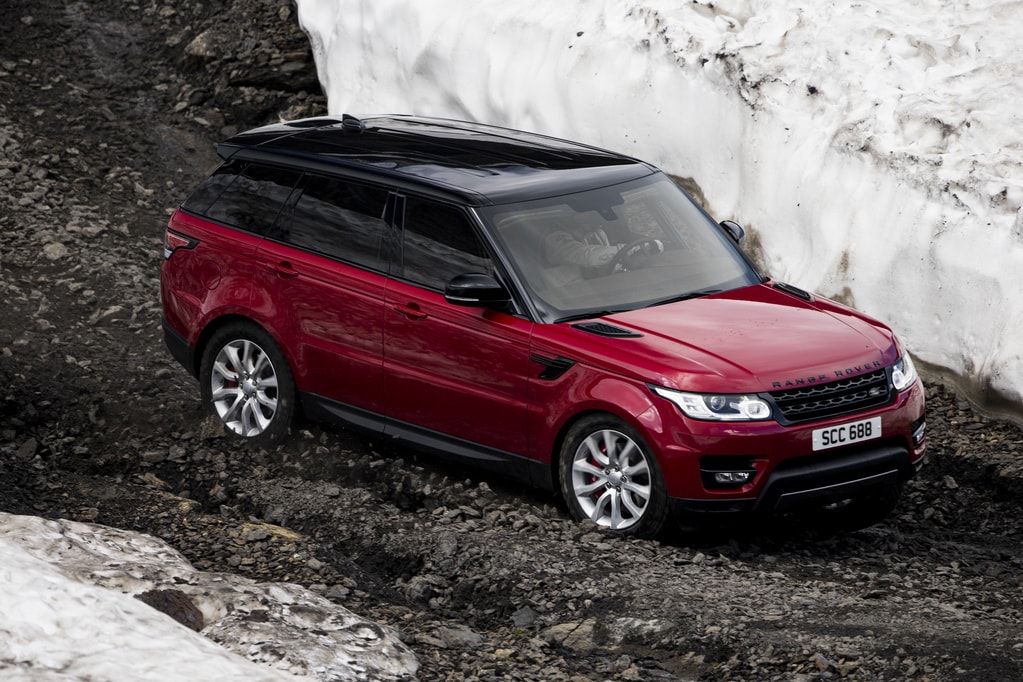 Trips to the gas station can take some time for fun out of your day and serve as a hindrance for staying on track with the chores that you hope to take care of. You'll love that you can fill up your vehicle even more when stopping for the Range Rover Sport, as 27.7 gallons of maximum fuel tank capacity easily surpasses the 22.4 maximum gallons of the BMW X5.
Features
With both standard and optional features in abundance with the Range Rover Sport, you can feel very confident that you have an array of amenities to cover your needs while driving. Need some help lining up your towing equipment before the big trip? The Range Rover Sport includes advanced tow assist, giving you the ability to hook your trailer up without hesitation.
The sportiness and utility of an SUV meet the resounding luxury of a rich driving experience in the Range Rover Sport, available here at Land Rover Glen Cove today. Make some time in your schedule for a test drive soon!