Confidence in Capability: The Range Rover Velar Tackles Whatever Conditions You Encounter On (or Off) the Road
The Range Rover Velar is equipped for all-terrain driving, and it has a team of capability features working together to ensure the best driving experience possible.
All Wheel Drive & Intelligent Driveline Dynamics
Working as a team, All Wheel Drive (AWD) and Intelligent Driveline Dynamics (IDD) come standard on your Range Rover Velar. Providing improved traction due to the continuous optimization of the engines torque distribution between the front and rear-wheels, the Range Rover Velar can handle all weather and road conditions it may face. Through constant evaluation of the vehicle's interaction with the road, IDD can determine how to distribute the torque for optimal connectivity. From your first movement out of your driveway until you've reached your destination, the AWD and IDD use a predictive and reactive system to prevent traction loss and regain traction when necessary.
Don't Let Snow Slow You Down
Living on the North Shore means that winters can be tough, and Glen Cove drivers are always prepared for a storm. Thanks to the AWD and IDD systems in the Range Rover Velar, your life doesn't stop just because the snow is coming down. On slippery surfaces, the torque is balanced between the front and rear wheel to improve traction. When conditions get extreme and only the front wheels have traction, up to 100 percent of engine torque can be distributed to the front wheels for secure gripping power.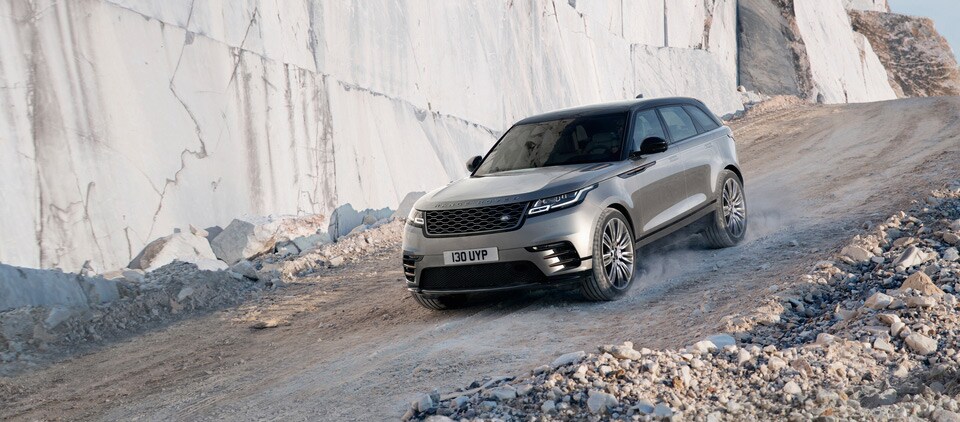 And Because You Like to Have Fun…
If you love adventure on the weekends, but prefer to keep it professional during the week, the Range Rover Velar is for you. Combining luxury and refinement you expect of a Range Rover with Land Rover-renowned capability, you have the best of both worlds. Enhance your off-road experience with optional Progress Control (ATPC), Terrain Response® 2 and an Active Rear Locking Differential. With an off-road obstacle clearance of 9.9-inches, nothing can get in your way. Make the most out of your summer trips to The Hamptons with the Range Rover Velar's impressive wading depth of up to 25.6 inches, making drives along the sandy shore a breeze!