Let Our Experts Take Care of the Brakes for Your Land Rover or Range Rover with Our Convenient Maintenance Packages
You bought your Land Rover or Range Rover because it is a finely crafted piece of machinery, with everything calibrated to deliver the engaging, dynamic performance you expect. If you've never had your brakes checked, or it's been some time since they were last examined, you owe it to yourself and your Land Rover to bring it to the Service Center at Land Rover Glen Cove and have our factory-trained technicians take a look.
Don't Risk Driving Around on Underperforming Brakes
Some of the early warning signs of brake failure are obvious, such as squealing or grinding noises that occur when you apply the brakes, or the brake pedal having a spongy feel to it when you press it. Other signs aren't quite so obvious, and might even be easy to overlook. That's why it's always a good idea to have your brakes checked regularly, just to be safe. Plus, not many people know that brake fluid, much like engine oil, needs to be changed regularly. While the schedule isn't as often as other essential fluids, a good guideline is to change it every two years or 24,000 miles. Our expert technicians can take care of this for you while they're ensuring that your Land Rover or Range Rover brakes are in proper working condition.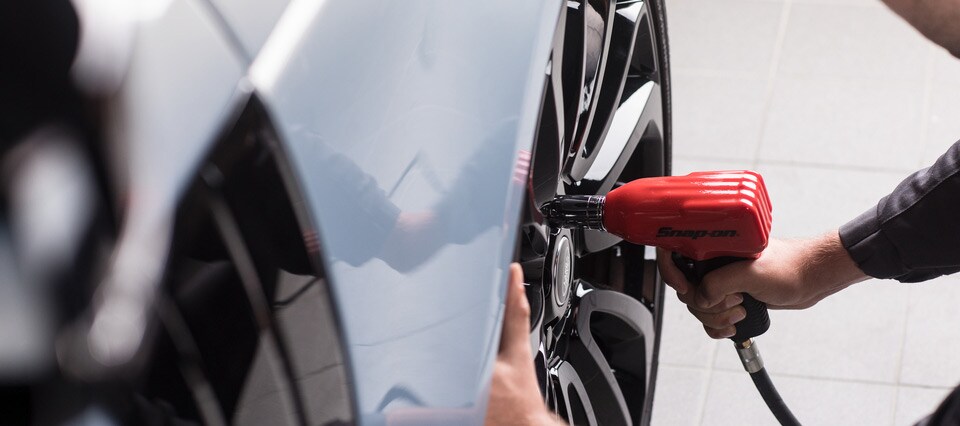 Our Service Department is Ready to Handle All of Your Maintenance Needs
Our regular brake maintenance services are offered through our vehicle maintenance packages. These packages, which adhere to the factory-recommended vehicle service schedule, are a convenient way for you to get the trusted service you need in one visit. Our team checks every necessary vehicle component during this one service appointment, helping to save you time while also helping to prevent unexpected future repair needs.
Schedule your service appointment for a time that works best for your busy schedule. Our certified technicians will gladly make sure that your brakes are set to perform their best on every trip to Great Neck, NY and back. We look forward to seeing you soon.