Introducing the Range Rover PHEV SUVs: Coming Soon
For years purchasing a hybrid vehicle meant compromising your size and style, but Land Rover now offers a variety of plug-in hybrid vehicles that give you the luxury and size of an SUV with revolutionary efficiency. At Land Rover Glen Cove, we are proud to provide Range Rover PHEV models to anyone who's looking to decrease their emissions, save money at the pump, or just get a stylish SUV.
There's a lot to break down about the PHEV models' powertrain and features, but our sales professionals are always available to answer any questions you might have about these exciting Range Rover hybrids near Oyster Bay.
Innovative Powertrain
The most important feature is the innovative PHEV hybrid system that gives you the efficiency you expect from a hybrid, while providing you with plenty of power and quick charging. PHEV stands for a Plug-in Hybrid Electric Vehicle and it separates itself from other hybrid systems by drawing much of its electric power from an external source.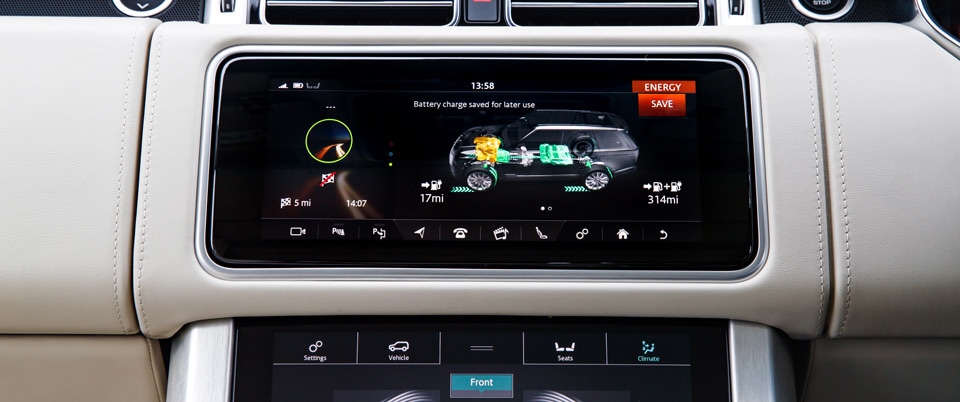 PHEV models utilize the lightweight Land Rover Ingenium engine and a 102-horsepower electric motor in tandem with a 13-kWh capacity battery. This system lets you drastically lower your tailpipe emissions and delivers plenty of Electric Mode driving time.
Charging
All you have to do to charge your Range Rover PHEV is plug it into a variety of available charging systems. For home chargers, you can choose from either a domestic socket or an IEC connector. Most home systems are designed to charge fully overnight, but by installing a specialized wall box you can drop your charging time to just 2.75 hours.
Public charging stations are also a valuable resource, as many of them are optimized to charge your Range Rover PHEV quickly. On top of the external charging, PHEV also uses technologies like regenerative braking to supplement its electric motor and optimize your ride. Talk to our sales professionals about which charging system is right for you before you buy a new hybrid vehicle.
Models
Range Rover PHEV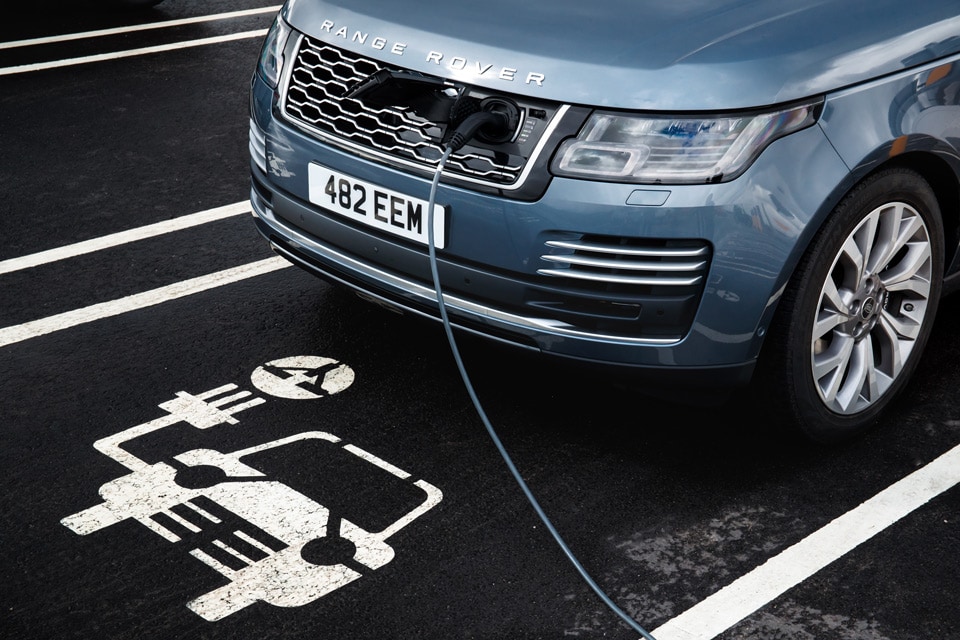 With a wide range of available features to choose from, the Range Rover PHEV offers you world-class performance and luxury. When properly equipped, this model offers a 6.4-second 0-60 mph time, 398 horsepower, and a 31-mile range in Electric Vehicle mode. This means you can have a roaring time on the open roads and exert virtually no gas on your daily commute if it's not too long.
Some features include the Intelligent Plug-In Hybrid Display that uses the Touch Pro™ Duo and other tech to help you control your media and monitor your performance. A great PHEV-exclusive feature is a charging point navigation feature that can be displayed on the touchscreen to help you find the nearest charge.
Range Rover Sport PHEV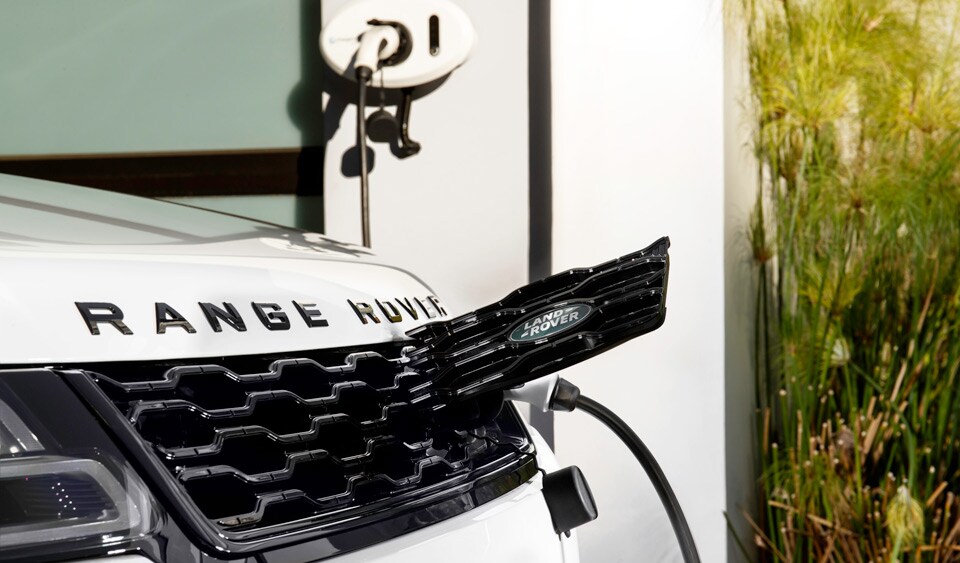 The Range Rover Sport PHEV offers all the benefits of the innovative hybrid powertrain and the performance potential of the Range Rover PHEV. A more compact design lets you enjoy your ride with confidence so you can take on your daily drive with excitement.
The agile drive of the Sport PHEV models gives you some extra opportunities for fun without sacrificing the interior luxury that makes a Range Rover great. These compact SUVs are perfect for city drivers that have busy, tightly-packed commutes.
Range Rover Plug-In Hybrids Are Coming Soon to Glen Cove
If you're interested in one of these impressive upcoming hybrid vehicles, just stop by and talk to our sales professionals, or fill out the form below to request additional information.