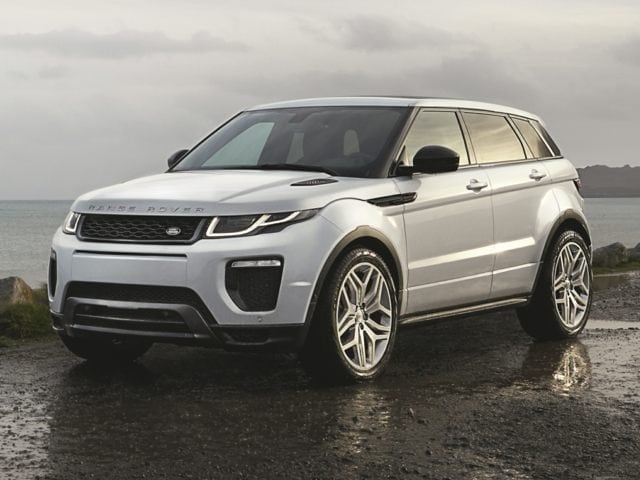 Questioning whether luxury and versatility can actually be a match? You won't be after taking a look at the new 2017 Range Rover Evoque available here at Land Rover Glen Cove. This vehicle is dripping in opulence from its exterior appearance to interior design, while also taking care of important measures such as passenger needs, space and motivational performance.
The new Range Rover Evoque is sterling in its appearance, with a sculpted and distinguished exterior body available as a two-door coupe, convertible or hatchback. Standard 18-inch alloy wheels contribute to this noticeable look, while interior amenities such as dual-zone climate control, Bluetooth connectivity, an eight-inch touchscreen and a premier sound system take care of what you experience from within.
Prepare to be agile in the new 2017 Range Rover Evoque as well, as the superior handling and exceptional balance of this model is complemented by a turbocharged 2.0-liter four-cylinder engine with 240 horsepower and good for an estimated 24 miles per gallon combined fuel economy. Efficient, refined and full of the features you love, the new Range Rover Evoque inspires plenty of good feelings here in the showroom of Land Rover Glen Cove. Get in on the positivity with a trip to our dealership in Glen Cove, NY today!