Details on the Upcoming 2018 Range Rover Velar at Land Rover Glen Cove
The quality of ride and the experience of both the driver and guests mean everything, which is something the innovative and thoughtful upcoming 2018 Land Rover Range Rover Velar keeps in mind when it comes to design and offerings. This medium-sized luxury SUV took its time to carefully craft an inviting environment that you will be thrilled to climb into countlessly, and Land Rover Glen Cove is excited to fill you in on the prospects of what you can expect.
From a design standpoint, the 2018 Range Rover Velar is impeccable. An integrated rear spoiler and an ultra-refined sculpted body contribute to enhanced aerodynamics and an even smoother ride, while all-wheel drive with intelligent driveline dynamics (IDD) and torque vectoring by braking provide lasting stability and traction. And with the option of either a lightweight aluminum four-cylinder or V6 engine depending upon the model that you choose, you will feel confident in the capability and precision with which you get to enjoy frequently at the wheel.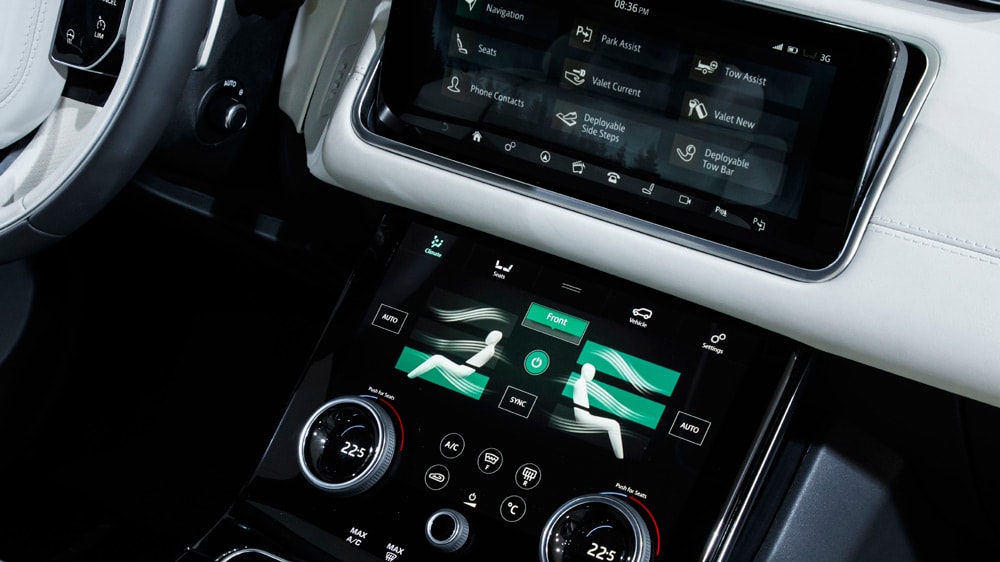 Inside of the lavish interior cabin of the new 2018 Range Rover Velar, you can expect entertainment in abundance. The Land Rover InControl® Touch ProTM Duo infotainment system comes equipped with two 10-inch touchscreens for instant interaction with the simple push of some buttons. And you'll find everything from smartphone integration to super helpful navigation to be covered, so your questions and arising needs meet immediate answers while on the move.
Have any questions about the all-new upcoming 2018 Range Rover Velar? We would be happy to fill you in on future availability details here at Land Rover Glen Cove, and can even discuss the current new Land Rover lineup we feature in our showroom for your consideration.