View Our Inventory Below


The Land Rover Discovery Sport: Driving Elegance that is Rare to Find
When it comes to a vehicle that captures the exact type of elegance you wish to experience on the road, there aren't many luxury models on the marketplace that can compare to the new Land Rover Discovery Sport. The luxury quality of this vehicle and the great lengths that it goes to offer opulence at every turn proves it is well worth the money, and a shining star here in the showroom of Land Rover Glen Cove.
Land Rover Discovery Sport: Advanced Features and Plenty of Refinement in Glen Cove, NY
The Land Rover Discovery Sport captures that perfect line between luxury comfort and SUV versatility, with an interior cabin that comes with leather upholstery and smooth refinement layered throughout. Standard in all-wheel drive for the ability to go off-road and make driving even more fun with the family, this model includes a 2.0-liter turbocharged I4 engine that produces 240 horsepower. Limitations are also a thing of the past with the standard terrain response system in this model, giving you an advantage over treacherous terrain that some competing luxury SUVs simply aren't equipped to handle.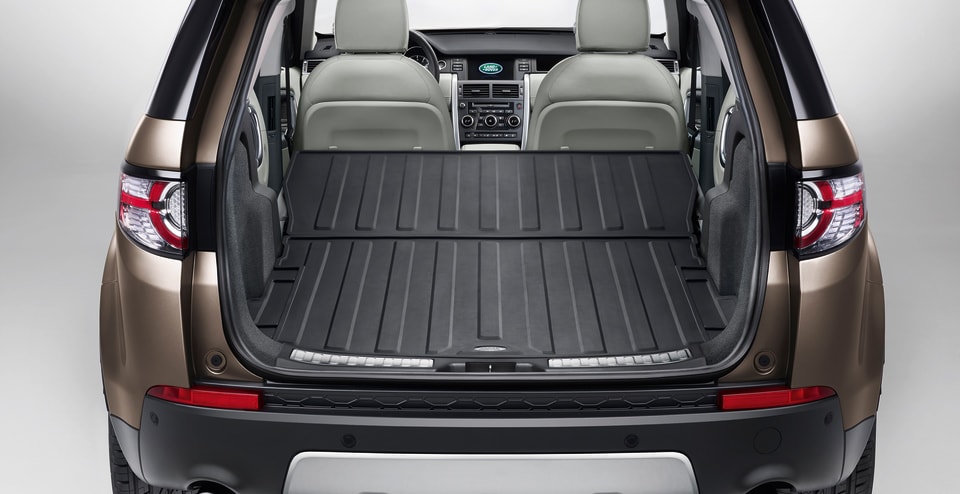 Transitioning back to the rich interior cabin of the Land Rover Discovery Sport, we uncover a host of features to make life for you and your guests all the more pleasant. These include eight-way power front seat for care-free adjustments, along with raised seats in the second row that can also slide and recline for flexible comfort. A 10-speaker infotainment system, along with Bluetooth connectivity, highlight standard technology in this Land Rover model.  An available fixed-glass panoramic roof can give you even more access to nature on your drive.
For a luxury quality that is seldom seen, choose the land Rover Discovery Sport in the showroom of Land Rover Glen Cove today. We are happy to review financing options, set you up for a test drive and answer questions when you stop by for a visit.